 Criatix team did a fantastic job on our website. It is the perfect balance of functionality and form. Through many changes and tweaks team were patient and fulfilled all requests. I will be working with criatix and team again in the future.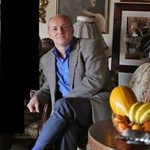 My site wasn't coming up, and Criatix I. came to the rescue. I had spent countless hours with the hosting company trying to restore it to no avail. They got it done very quickly. Very helpful indeed.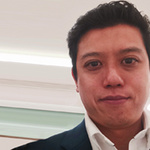 Pleasure working with Criatix Infotech. Ater establishing the parameters of the task required, he kept us informed and updated throughout the project and was able to step-in and complete things when we ourselves were busy. We look forward to commissioning Criatix Infotech again in the future as soon as an opportunity presents itself.
Criatix Infotech team is excellent in all aspects of designing a website…They have met deadlines, and designed the website at a very high standard. I will definitely recommend criatix Infotech team. Thank you Criatix Infotech. : )

Great communication, super diligent and detail oriented as well creative – many times they came up with things I didn't ask but I needed and looked great! I never felt rushed, he made me feel like my task was his #1 priority. A pleasure to work with.

I engaged with Criatix Infotech to rewrite our website, they were fast, stylish, professional and very very helpful. I really can't recommend them highly enough, great team and I'd recommend them without hesitation Criatix Infotech is the company, they understands the news and will go the extra mile to make sure you are satisfied, i will give him more projects very soon. Job done exactly as described with no fuss. Made sure it was perfect and I was completely happy with. Has also offered to fix any future issues for free Would Highly Recommend.

Criatix Infotech is an incredibly skilled developers team. they goes the extra mile to make sure the customer is fully happy with the result. The communication is flawless, and they are very kind person too. Don't look any further… Criatix Infotech is who you want to work with! I would work with him again on any day. Being a freelance portal buyer is a rocky road. And then, suddenly, comes the team of your dreams. It's name is Criatix Infotech Team. A higher recommendation than this one I have never given. they are the diamond found on the dusty road, and from now on I know I will never have Joomla problems again. Criatix Infotech is a pleasure to work with. their work is of a very high standard and they was very patient with my lack of technical knowledge. I would highly recommend working with Criatix Infotech and will certainly be working with them again in the future. Absolutely wonderful job, couldn't have asked for anyone better. You won't regret it, give them a try This was my first time working with Criatix Infotech and I am very pleased with the work done. Very clear communication, they even responded to me in the middle of the due to the vast time zone differences. I'm sure I'll be using them again in the future. Really pleased with Criatix Infotech work on getting my Joomla website developed.
Very good communications throughout. Was kept informed on the progress of the site throughout and they responded to any issues and any changes I needed.
Overall very happy with Criatix Infotech thoroughness and quality of work and wouldn't hesitate in recommending them.
They work perfect…100% eveything oké… wonderfull, up to next Job. Criatix Infotech was really good and attentive. Had plenty of patience with me as I couldn't reply to his requests as fas as I'd had wanted!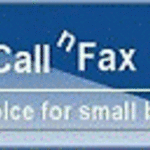 Work was performed as requested and was done correctly!